We are always ready to recruit experienced experts looking for a new and exciting challenge, recent graduates keen to prove their skills, or school leavers who want to learn their dream job. Does that sound like a right place for you? Develop your talents in our firm, located directly in downtown Düsseldorf at Carlsplatz. We are looking forward to your application!
Your contact for HR questions: Frau Silke Rickhof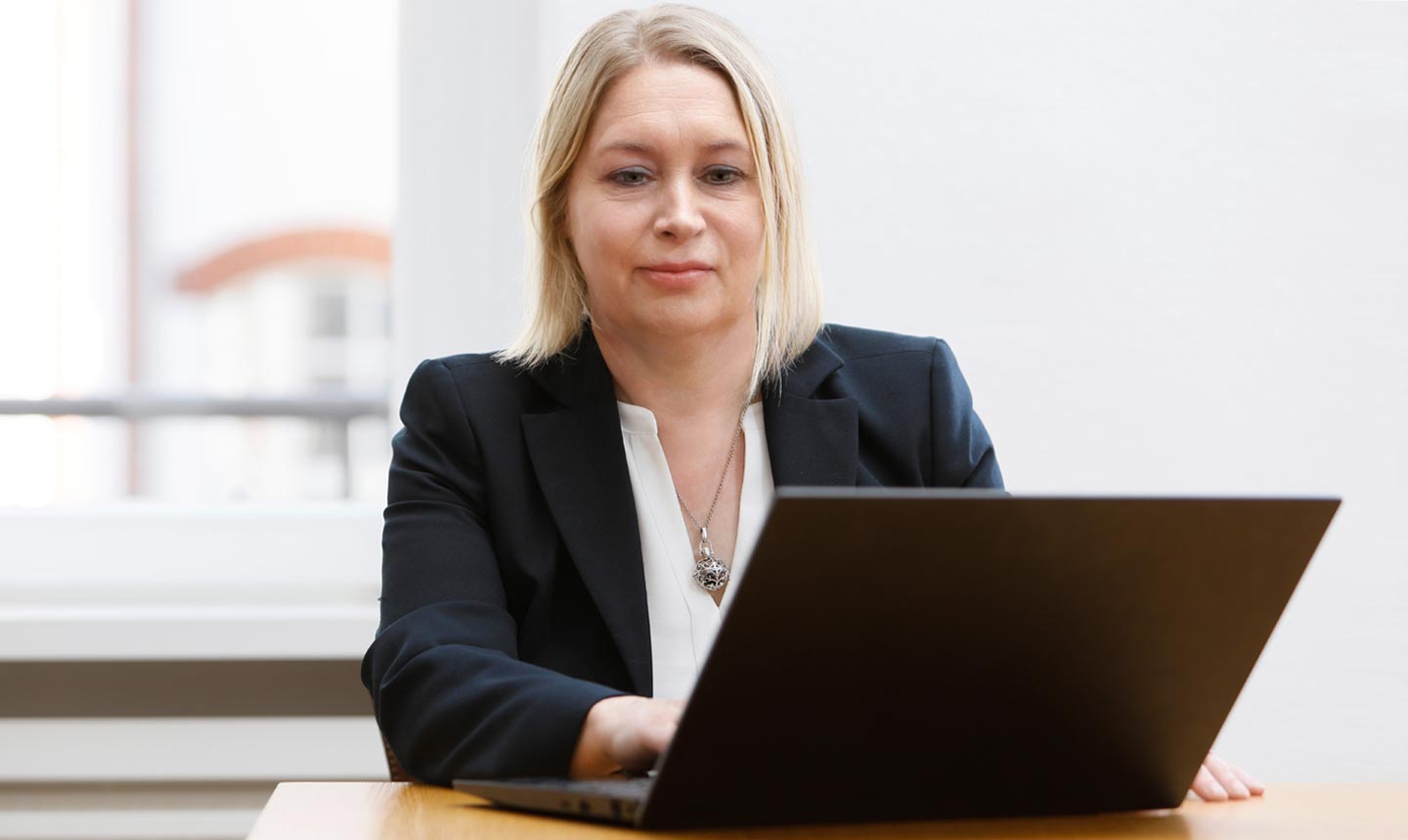 Tax consultancy – auditing
Are you a college or university graduate, ideally with a major in taxes and auditing/management consultancy? Have you successfully completed your training as a tax clerk or tax specialist? Then we need to get to know each other.

We are looking forward to receiving your application. Please apply online or send your application file to:

Dr. Ganteführer, Marquardt & Partner mbB
HR Department
Mrs Silke Rickhof
Poststraße 1-3
40213 Düsseldorf
Dual vocational training
We believe in a team-oriented approach to our work. This is how we make you familiar with all basic activities of a tax consultant. From very early on, you are involved in audits of annual financial statements as well. You determine your own development. We deploy and promote you according to your strengths and interests. Very soon, you are going to take on responsibility together with an experienced team leader. With increasing experience, you will develop into an important discussion partner for our clients.
Further education, training, seminars
We attach particular importance to training and further education of our colleagues. Our comprehensive training program includes internal training courses as well as regular events within the framework of the HLB Academy. You can benefit from structured employee mentoring programmes, developed together with our German HLB network partners. You are also welcome to take part in courses offered by external providers such as Institut der Wirtschaftsprüfer e.V. (Institute of Public Auditors in Germany)and local or national chambers of tax consultants, to make most of your further education opportunities. Through targeted follow-up training courses, you will constantly expand and deepen your practical knowledge.
Tax consultant exam/team leader
We will support you in your preparation for the tax consultant exam by granting you a leave of absence and making a financial contribution to your costs. After passing the exams and demonstrating personal aptitude, you may be offered a long-term cooperation as a team leader, with a perspective of partnership.
This video is embedded in YouTube's privacy-enhanced mode which disables tracking cookies until the PLAY button is clicked. By clicking on the PLAY button, you give your consent to YouTube installing cookies on your end device; they can also be used to analyse user behaviour for market research and marketing purposes. You can find more information in our privacy policy.
Dieses Video ist im erweiterten Datenschutzmodus von YouTube eingebunden, der das Setzen von Cookies solange blockiert, bis ein aktiver Klick auf die Wiedergabe erfolgt. Mit Klick auf den Wiedergabe-Button erteilen Sie Ihre Einwilligung darin, dass YouTube auf dem von Ihnen verwendeten Endgerät Cookies setzt, die auch einer Analyse des Nutzungsverhaltens zu Marktforschungs- und Marketing-Zwecken dienen können. Nähere Informationen finden Sie in unserer Datenschutzerklärung.
Legal advice
We encourage highly qualified, motivated lawyers to join our interdisciplinary firm and work towards our common success. Are you a trainee lawyer? Then get a hands-on experience in your profession with us!
If you are looking to start your career with a medium-sized firm that has a first-class client base and enjoys an excellent reputation, then we are the right choice for you. If you value a self-determined way of working with room for private life, an open, friendly atmosphere and room for individual development, our legal department offers you the right environment. We are looking forward to receiving your application – online or via an application file:
Dr. Ganteführer, Marquardt & Partner mbB
HR Department
Mrs Rickhof
Poststraße 1-3
40213 Düsseldorf
rickhof@gamapa.de